Sometimes, things don't go as planned. We are here to help. After the dust has settled the last thing you need is your aircraft to withstand any more unnecessary damage during the retrieval effort. Make sure the task is handled properly. Northern Heights can assist, and plan the recovery of your aircraft.
Aircraft Recovery Management
Repairable aircraft need to be managed carefully. From unloading cargo to coordinating the different contractors and groups required to move the aircraft, we can handle the recovery effort to prevent further damage.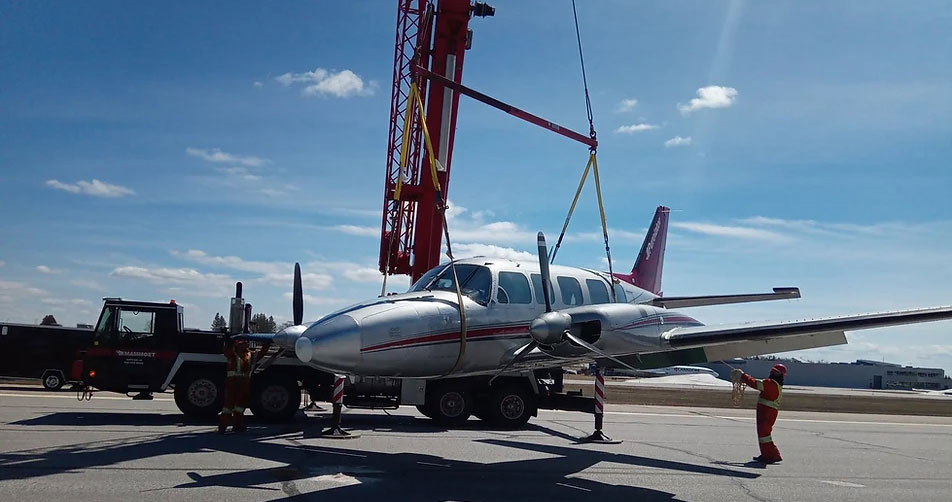 The twin engine you see here was forced to do an emergency gear-up landing in North Bay – we were able to unload its freight and get it to our facility for repairs.
Aircraft Extraction and Difficult Terrain
If the aircraft is not considered repairable, we can dismantle it onsite and truck the parts out to be scrapped. We have methods of accessing and extracting aircraft in difficult locations, such as near remote lakes or woods.