If it's a simple or major aircraft repair you require, or an aircraft modification, we can help you out.
We have replaced the tail cone reinforcement brackets on the older Cessna 180 series aircraft. We've also carried out AD 2020-18-01 and installed the required bulkhead reinforcement kits, and returned a Piper Chieftain to service following a gear-up landing at the field (see our Aircraft Recovery page for more about this). We do not paint aircraft.
Book Your Service Today
Mobile Field Repairs
Northern Heights can do mobile field repairs when required. We have traveled to many different airports to repair aircraft upon the request of the owner/operator. At times it is a temporary repair, or an inspection to determine if the aircraft is safe for further flight. We can also recover downed or non-operational aircraft.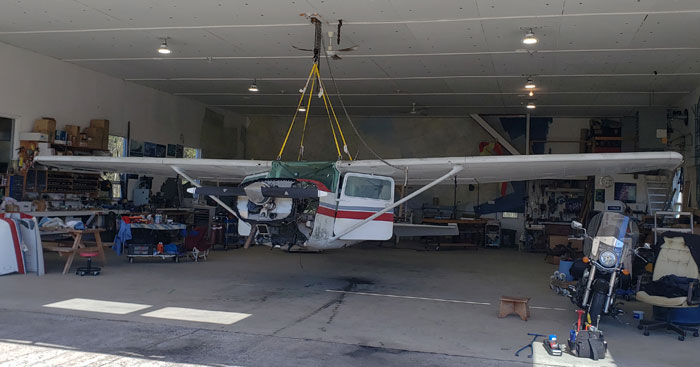 Airframe Repair And Modification
stol kits
speed mods
windscreen and window
interiors
structural repairs, etc.
Engine Repair and Engine Modifications
electronic ignition installation
engine changes, etc.